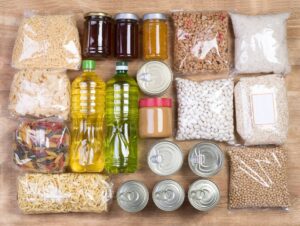 WHEN 5 TONS IS A SMALL ACT OF KINDNESS
Starting in March 2020, my neighbors began collecting food to donate to the nearest Food Bank.  Consistently, each week, they posted on Nextdoor when their truck bed would be open for a 24 hour, socially distant, donation period.  Initially, it was a trickle.  Gradually, word spread.  The community began keeping an eye out for the announcement.  Selflessly, my neighbors collected, and by June they had delivered 1.5 tons of food.  Additionally, they have also done mask, clothing, and other item collections as well.  By the time December 31st rolled around, my neighbors had facilitated giving over 5 tons of food!  Collectively, according to numbers from Feeding America, 5 tons of food creates roughly 8,500 meals.
Why not embrace this small 5-ton act of kindness?  It doesn't take too much to do perpetrate.  You could do it too!  Facilitating the process is straightforward: find a food bank, post to your community when your vehicle will be open, drive it to the foodbank.  Maybe, with a group, you could share the commitment so no one has to be responsible each and every week.
Guiltily, I feel a sense of pride when I see my neighbors post about how many pounds of food have been donated.  Each can of food, mask, parka, or item represents a person taking a moment to think of the greater good and give back.  Enthusiastically and wholeheartedly, THANK YOU to my neighbors, who humbly wish to remain anonymous.  They are master instigators of small acts carrying a wallop.
If you would like to help us spread the word about more small acts, please donate.  We are always looking for stories about other instigators, and help to fund our sports and education programs in Tanzania.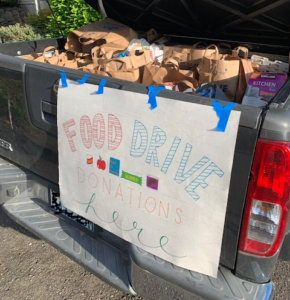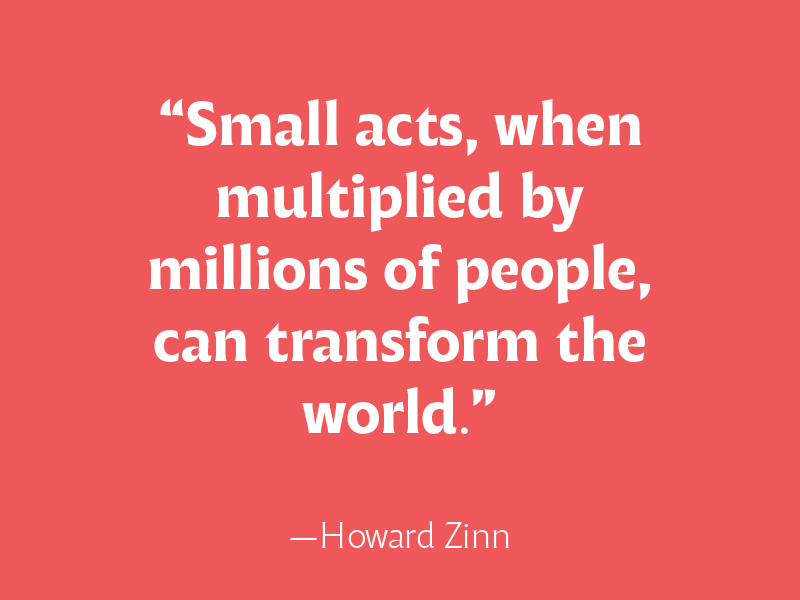 SMALL THINGS ADD UP
We will do a little research and share ideas and facts about tiny things a person can do—and, when we choose to do these almost effortless small things, it turns out they add up.  Adopting these seemingly small things allows us to instigate kindness and enact change.   
In the comments, help us decide what small things to instigate, or tell us if you want to be a guest instigator.